Document Repository | Project Management | Address Verification | MDU Sales | Multifamily Media Management
Multifamily Media Management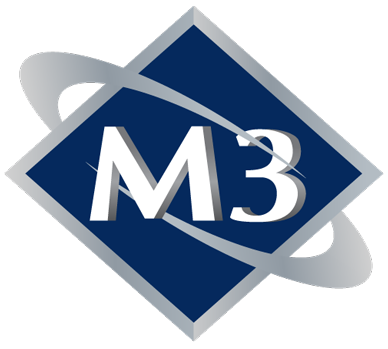 Solving the most Complex Problems
M3 does the heavy lifting for their clients while saving them money.
M3 is a nationwide company that provides support to Bulk and Non-Bulk Residential MDU, Commercial and SMB customer segments. Headquartered in Cleveland, Ohio with offices in Atlanta, Georgia and Grand Haven, Michigan, M3 has assembled a team of tested experts in many facets of our clients' businesses to provide customized solutions for cable and broadband service providers.
The skilled professionals at M3 have been saving the nation's largest cable and broadband operators time and money since 2001 and are ready to help solve complex problems through a variety of specialized services across all customer segments. M3 services include project management, contract sales, a full-service call center and billing operations support experts.
M3 is the leader of MDU, Commercial and SMB support with a wide variety of business solutions for service providers across the country.
M3 develops customized winning business strategies helping to solve the most complex problems while securing thousands of units every month. M3 does the heavy lifting for their clients while saving them money.
Salesforce
M3 delivers quality data for your sales pipeline.
Salesforce Development – M3 has provided complete development, implementation and training for several national cable operators. These systems leverage the benefits of CRM services, document storage, reporting and analytics as well as electronic work flow processing. Our systems are built to integrate our clients MDU data with their subscriber management systems.
Salesforce Cleanup – Merge duplicate records, validate and standardize addresses, attach current contracts and supporting documents, remove unnecessary or outdated documents taking up valuable storage space, etc.
Project Management
M3 provides successfully focused project execution with its project management professionals located coast to coast. We have supported the four largest US based cable companies in a vast array of projects including product introduction, change management, operational integration and billing migration. Our project managers are focused, industry experienced and specialize in performing against challenging deadlines with accurate reporting and guidance.
M3 has managed the All-Digital migrations for four of the largest MSO's nationally for bulk billed multi-family accounts. These projects represent tens of thousands of multifamily accounts and over 1.5 million individual units they currently serve.
M3 has supported commercial and SMB customers for the All-Digital migration; by managing over 50,000 commercial customers that are currently active throughout migration projects.
Document Repository
M3 provides you with a customized document solution.
Digital Imaging and Secure Web Hosting of MDU Agreements – We provide on-site scanning and database management services for our clients. Our product allows Senior Management and Account Representatives to have complete record access at their desk top without access to hard copy files. Our front-end data services analyze the agreements and provide up to date reports for Management providing targeted strategy for agreement renewal and revenue protection.
Repository Benefits:
Wide Range of Content – Contracts, Amendments, W9's, AVF, Legal Descriptions, Images, Research Data, etc.
Easy Information Discovery – Similar to a Google search.
Text Mining Ability – Identifying relations from text-data linkages that are not other observed.
Persistent Access – No more dead links (ever changing URLs). Data in repository is available whenever needed.
Address Verification
M3 provides a detailed report of an MDU property bumped up against a full USPS audit which may include the following:
Unit Numbers
Room Numbers
Bed Count
Outlet Count
Common Area Names/Locations
Future Expansion Plans
Numerous resources are utilized to obtain address information including but not limited to:
Property Contact
Billing Records
USPS
Site Maps
Property Records
News Sources
Onsite Visit (when needed)
Satellite Images
and Other Proprietary Databases
MDU Sales & Contract Negotiations
M3 MDU provides a customized, professional and backed by experience sales team.
Contract Sales – Once provided with a list of clients MDU agreements, we create an inventory of properties with contact information, agreement terms, property names, etc. This list becomes the basis for weekly status reports provided to the client. We believe that cable-delivered broadband services are the best available, and that solid knowledge of our clients' products and pricing make us better able to negotiate on product. All renewed files include legal descriptions, W-9 forms, contract summaries of the old agreement and the new agreement, contact information, etc.
New Construction MDU's – M3 can monitor new building permits within our clients' service areas. This combined with Dodge Reports, Construction News Wire and our relationships with most major developers enables us to learn about projects before they hit the newspaper. We can provide our clients with construction contacts, field notes and sales negotiations for the new construction business. Hotel /
Motel & Bulk Negotiations – We provide bulk renewal negotiations for our clients, much like MDU renewals and are often successful in upselling these accounts with High Speed Internet and Pay television services.
Billing Solutions
M3 provides experienced MDU billing professionals for your billing system needs.
Work Order Creation – M3 currently provides multiple functions within our clients convergent billing systems. M3 works in CSG and ICOMS on MDU/residential, Enterprise and SMB accounts. Our clients often rely on M3 to create work orders for field operations, trouble calls, site survey's, billing, scheduling, corrections, etc.
Billing Cleanup – M3 provides cleanup procedures with detailed reconciliation processes that validate addresses, units, billing codes, etc. against validated information provided by property owners and various data sources to ensure clean billing records. This allows M3 to clean up accounts individually or create macro templates for mass work orders and/or corrections to be completed within a billing system, allowing for accuracy and to save on time.
Call Center Services
M3 provides professional on-shore and bilingual call center solutions.
Bulk MDU Digital Support Services – M3 provides a host of services to support our clients move to digital in bulk MDU'S across the country. We provide pre-calling, agreement review, CPE review, channel insertion strategy, onsite promotions and owner notification.
MDU & Commercial Account Call Center – The M3 call center is in Ohio and provides dedicated in and outbound bilingual call support for our clients MDU managers and owners. Our call center team provides critical ground cover for the MDU sales teams allowing them to work on securing new business without the distractions of communicating and managing the customer experience. The team provides also provides support to the back office and project management teams. Digital Transition Support for
MDU'S – M3 provided a specialized team of trained staff that managed communications between MDU owners and managers. This allowed our project management team to provide critical updates to various other departments including field operations, construction, engineering and sales teams.
Sales Lead Generation
M3 can save you time and money by providing higher quality leads.
By supplying M3 with your desired target market area, we can provide you with MDU properties within that footprint. M3 can also do an analysis of your CRM to specifically identify all un-serviced properties.
The dedicated and skilled MDU data analysis conduct extensive research for property types and portfolio owners of:
Adolescent Home, Adult Home-Able Body, Adult Home-Movement Impaired, Apartment, Assisted Living, Bachelor Quarters, Barracks, Boarding Home, Brownstone, Campground, Condominium, Condo-tel, Continuous Care, Cooperative, Corporate Housing, Disability Home, Dormitory, Duplex, Flat, Foster Home, Gated Community, Greek Housing (Fraternity & Sorority), Halfway House, Hotel/Motel, Housing Authority, Independent Living, Lodging Park, Manufactured Home, Marina, Memory Care, Military Installation Housing, Mobile Home Park, Non-Gated Community (HOAs), Nursing Home, Off Campus, PUD, Quadraplex, Recreational Camp, Re-Entry Home, Residence Hall, Retirement Community, Rowhouse, RV Park, Section 8, Senior Care Home, Senior Home-Limited Care, Skilled Nursing, Sober Home, Subsidized Housing, Substance Abuse, Tenement, Timeshare, Townhome, Transitional Home, Triplex, Widow Home, Youth Home
Your business has unique needs.
See the difference a personalized and professional solution can mean to your organization.